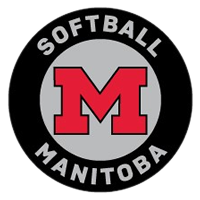 Minor Division Softball is organized into the following age categories (based on age as of December 31 in the year in which the season is played):

U19 U16 U14 U12 U10

Players under 9 can participate in development programs run out of local community clubs, in particular, the Timbits Softball program.
Within each category U10 to U19, minor division leagues are classified into two tiers:
A
This is the highest level of competition. "A" teams generally practice throughout the winter (some staring in January), play more games and travel to neighboring provinces and states for tournaments. All "A" teams participate in a provincial championship in early July, with the top four teams advancing to either the Canadian or Western Canadian championship tournaments (usually held between late July and mid August). "A" teams are formed by private organizations based on try-outs normally held in early September. Note that "A" ball starts at the U12 level.
B
This is a developmental level category, and is run through community clubs organized on geographic boundaries. Most "B" teams begin practice and competition in mid-April, and play through to the end of June, when league championships are held. Following that most of these 'B' compete in our Open Provincial Championships which run through the month of July.
For further questions regarding Softball Manitoba's Competitive and Developmental Softball Programs please contact Softball Manitoba's Minor Division Chairperson Larry Giesbrecht at 204-891-4423 or larc1@mymts.net or our Executive Director Don Klym at 204-925-5674 or via email at donklym@mymts.net
MINOR DIVISION (Youth)
Click on the name of any league shown in blue to access the league's website.
Click on any contact name shown in blue to send an email to the contact person.